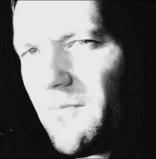 Shaun has worked for the WYG Group, one of the leading engineering consultants on both the UK and Europe as Management Accountant.  He was responsible for the South Eastern region, with a £8m turnover.
Shaun also worked for RNIB (formerly Action for Blind People), a leading charity which helps the visually impaired and blind as a Management Accountant.  He was also responsible for their Information & Advice department and hotel income, which had a turnover of £2m.
Shaun started his own business in 2011, working with local businesses and self employed clients in the Hitchin area.  Since then, Manage My Accounts has grown, and has now over 50 clients, including clients in London, Hatfield and Cambridge.  Most of his clients are medium sized businesses with a £1m turnover.  Clients range from building contractors, pre-schools, charities, actors, scientists, web developers, investment bankers, pharmacists, teachers and solicitors to name a few.